Dr. John Smith
Welcome! I'm Dr. John Smith. I am a St. Louis native, and attended DePauw University for undergraduate studies then attended Logan College, where I graduated in 1997. I set up my practice in West County, and its been 20 great years. I have been blessed with helping literally thousands of you over these past years. When you come to our office you will feel the difference immediately. We are here to help you! Our goal is always to get your body working right; simple not complicated. We work together as a team to figure out what your problem is and how best to get you back to your healthy self. As we say in here every day, LIFE is a four letter word, and I use all my years of experience to help "undo" your problems. Right now, you are probably looking to find someone to help you experience better health and vitality. My mission is to support you and guide you towards your goals!
I married my high school sweetheart, Sally, and we have 3 wonderful children, John, Jessica and Jack. We currently live in Wildwood where we raised our kids. I have been coaching soccer, football and baseball for as long as I can remember. In my spare time I enjoy running, biking, golf and travel.
It can be very challenging trying to regain your health once our bodies begin to break down. Join us and let's get you back on track.
---
Dr. Austin Erker
Dr. Austin Erker is very excited to be joining Smith Chiropractic. He was raised and grew up in Ballwin, Missouri. Throughout his childhood he was very active playing sports such as baseball, soccer, roller hockey, and golf. He attended high school at nearby Marquette High School in Chesterfield, Missouri. It was there, where he took a liking to human anatomy and biology sciences classes. He was also very active in golf and played the saxophone in the marching band. After graduating, he went on to attend The University of Missouri in Columbia. He continued his love for the sciences by graduating with a Bachelors of Health Sciences.
Dr. Austin became aware of the vast benefits to chiropractic care when his mother received treatment for neck pain and migraine headaches. Throughout care he saw his mother's neck pain improve tremendously, and she was able to stop taking her migraine pills. It was then when he decided to continue his education at Logan University for a degree in Chiropractic. While in school, he specialized in treatments such as Diversified, Cox Flexion-Distraction, and Active Release Technique. He continued his education after graduation by certifying in MPI and Selective Functional Movement Assessment (SFMA).
While he believes that everyone can benefit from chiropractic care, he has a passion for treating athletes and active patients alike. He believes that chiropractic adjustments along with myofascial release and rehab exercises combine to be the best conservative treatment for his patients.
Dr. Austin continues to be an avid golfer. He also spends most of his free time working out, traveling, spending time with family and friends, and rooting on the St. Louis Cardinals, St. Louis Blues and Mizzou sports. Dr. Austin looks forward to treating you and your family and friends. It is time to take your health seriously and live the best possible life that we were meant to live all along. Take charge and see you soon!
---

Dr. Tony Vishion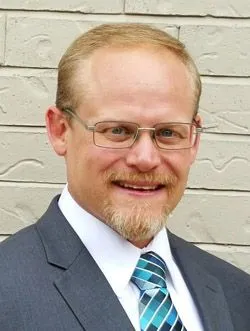 Hello, I am Dr. Tony Vishion. I have been a chiropractor for 11 years. I went to Logan Chiropractic College. I was born in and have lived in the St Louis area my whole life. I have lived mostly in the Ellisville/Ballwin area, and am now living in Ballwin with my two awesome kids, Sam (15) and Rachel (13). They are the most important thing to me after God. I have been blessed with the ability to help you in a very specific way through the Chiropractic adjustment. It has been proven that these adjustments can help with many conditions. Some of those are headaches, neck pain, upper back pain, middle back pain, low back pain, any joint on the skeletal frame, and even more. I have many tools that can help many different kinds of people. I will always do my best to help, even if it would be involving other health care professionals. It would be an honor if you would come in and talk with me so I can figure out how I can help you.


---
Dr. David Leonard
Dr. David Leonard is a Doctor of Chiropractic (D.C.) and St. Louis native, born and raised just down the road in Chesterfield. He is a proud alumnus of CBC High School, and received a Bachelor of Arts degree from Washington University in St. Louis before enrolling at Logan University. During his time at Logan, David especially loved his study of human anatomy and served as lead tour guide for the Tour of the Body community service program. He completed many continuing education seminars that focused on treating musculoskeletal conditions before graduating from Logan with his doctoral degree. Dr. Leonard utilizes a variety of adjusting/manipulation and soft tissue techniques to treat musculoskeletal conditions. He incorporates myofascial release both manually and with Instrument Assisted Soft Tissue Mobilization (IASTM) into most of his treatments. He holds certifications in Selective Functional Movement Assessment (SFMA), Active Release Technique (ART) and Motion Palpation Institute (MPI) diagnostic procedures. David and his wife Erika currently live in Brentwood and spend their free time with family and friends. They love to travel, run, hike, read, hit local farmers markets, cook, watch the Cards and Blues and explore the great St. Louis area.
---
Dr. David Friedrichs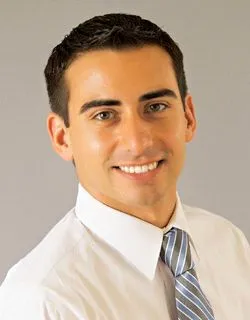 Dr. David "Tony" Friedrichs is a Doctor of Physical Therapy (DPT) and Certified Manual Physical Therapist (CMPT). He grew up in St. Peters and is a proud alumnus of Francis Howell Central. Dr. Friedrichs was appointed to the United States Air Force Academy in 2003, where he received high honors for academic, athletic and military performance. He later went on to complete degrees in exercise science (Summa Cum Laude), Spanish, and physical therapy at Saint Louis University, graduating at the top of his class. Dr. Friedrichs was certified as a Level III manual physical therapist in 2013. Dr. Friedrichs' professional career has emphasized the treatment of sports, orthopedic, and chronic pain conditions. He has broad clinical experience which includes working with injured collegiate and professional athletes, children with orthopedic conditions, and seniors with gait and balance disorders. Dr. Friedrichs has presented on a number of rehabilitation topics to groups of physical therapists and area physicians. Dr. Friedrichs established his private practice in 2015 to provide patients with more one-on-one time for education, hands-on treatment, and guided rehabilitation.
Dr. Friedrichs enjoys spending time outdoors with his wife and two young children. He continues to play baseball in the St. Louis Men's Baseball League. He also sits on the External Advisory Board for Saint Louis University's physical therapy program.


---
Dr. Patrick Rich
Dr. Patrick Rich is a Doctor of Physical Therapy (DPT) and certified in Selective Functional Movement Assessment (SFMA). He calls Strongsville, OH his hometown but has lived in the St. Louis area since 2012 when he moved here for his clinical rotations during graduate school at Bradley University. While at Bradley, Patrick also received a minor in Business Management while being a member of Sigma Alpha Epsilon Fraternity. Since graduating, he has received further education in different taping techniques including RockTape, IASTM training with Grastong M1, and has studied concussions and how to treat them by becoming an ImPACT Trained Physical Therapist. Clinically, Patrick has experience working with all orthopedic and neurologic conditions but he has emphasized his treatment of post-operative knees, hips, and shoulders, sports related injuries of the high school and collegiate athlete, and improving the functional capacity and performance of all people. He also has a special interest in strength and conditioning with emphasis on sports performance of the high school athlete and Crossfit athlete but also enjoys helping the recreational runner take time off of their weekend 5k.
When Patrick is not in the clinic, he enjoys hiking and camping with his wife and 2 dogs, backpacking, hunting, watching Notre Dame Fighting Irish Football, barbeque, and hitting the links for a round of golf. He is here to help you achieve your goals and allow you to move through your daily life with greater ease. Movement is medicine, so we must learn to move better, then move often. Give Patrick a call today help you move better.

---

Ruth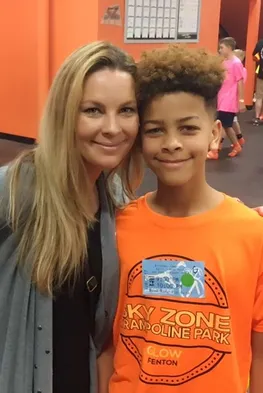 Ruth has been a massage therapist for 15 years and has been with Smith Chiropractic for the last 10 years. She graduated from the Desert Institute of the Healing Arts, Cortiva Institute, in 2002. She is educated and skilled in deep tissue, trigger point therapy, myofascial techniques, sports massage, prenatal massage, and Swedish massage. She specializes in deep tissue and trigger point massage with the intention of relieving muscular pain and dysfunction. Her approach is highly intuitive, mindful, and thorough, listening carefully to the body in order to effectively communicate with it. She loves working with clients to alleviate pain and bring relief to issues of chronic discomfort. She strives to make each session meaningful for your life, guiding you towards peace, balance, and relaxation.
---

Brooke
Hi, my name is Brooke. I was raised in Ballwin, Missouri and still reside there with my husband Eric and two boys, Evan and Andy. I suffered from severe lower back pain and became a patient in early 2016. I was delighted with my results and really enjoyed the difference in philosophy. Several months later I became an employee, excited to share my love of chiropractic with others. After successfully managing my symptoms through adjustments and the decompression table, I now maintain my spine with weekly adjustments.
Since starting at Smith Chiropractic in 2016, I have seen miracles occur before my eyes. Whether it is a baby being adjusted for the first time or a grown adult walking out of the office feeling like a million bucks, there is never a dull moment in the office. I love that my passion for this job continues to grow. There is never a day that goes by that I am not learning something new, making a new friend, or working as a team. I am incredibly grateful for where I am in my life and could never thank Smith Chiropractic enough.
When I am not at the office, I like to do just about anything. On weekends, my husband and I are going to the lake with family, camping, cooking, gardening, or spending quality time with our family and friends. My goal is to make sure you leave the office with a smile on your face.
---

Anna
Hi, my name is Anna and I've been working with Smith Chiropractic since 2001. Over the years, my love and passion has grown immensely for the chiropractic field. Not only do the chiropractors at this office treat the pain and symptoms that patients walk in with, but they treat the patients like they are family. The relationships that we develop with all of our patients are just as important as taking away their pain and discomfort. My goal, everyday, is to make sure that your total experience in our office left a smile on your face and confidence in your heart for resolution of your pain.I was born and raised in South County. Currently I live in Lincoln County with my husband Chris, our two beautiful children Rylee and Ty, and our yellow lab Zoey. When I'm not working, my husband and I are running the kiddos to their sporting events, camping, boating and/or fishing. Personally, as long as I can be in the sunshine—I'm happy!
---

Linda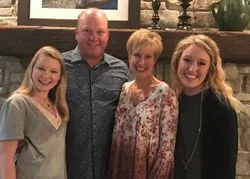 I am a St. Louis native and grew up with Chiropractic care. It has always been a part of my family's health and lifestyle. We have been seeing Dr. Smith for over 15 years. I was thrilled to receive an opportunity to join this team in 2012. Being a part of this positive group has impacted my life. My passion is getting to know the individual patient and working with them as they return to health.
My husband, Tim, and I have 2 beautiful daughters and 2 Portuguese Water dogs that keep us busy. I enjoy running, cooking and rooting on our St. Louis Cardinals!
---

Karin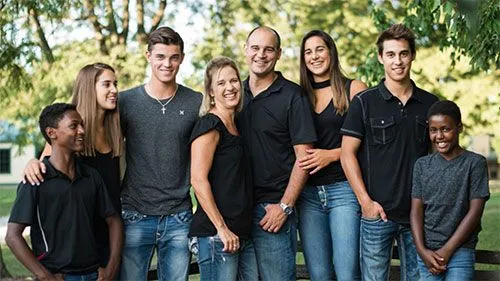 I am originally from the Cleveland, Ohio area and moved here about 10 years ago with my husband and children. I have been a patient of Dr. Smith's, and had the privilege of knowing Dr. Smith through our sons' baseball careers. Over the years, Dr. Smith has treated our entire family with care and personal attention. I started working for Smith Chiropractic in June 2019, and although it's a big switch from homeschooling my six children, I love my new spot in life and especially the wonderful people, (doctors and patients), that make Smith Chiropractic the uniquely professional and yet personal place that it is. My hope is that I can help our patients feel deeply taken care of as they seek treatment for their health issues.
Some of my favorite things are waterskiing, reading, working out, photography, doing life with my kids, and going on dates with my hubby, Rick!
---

Lesa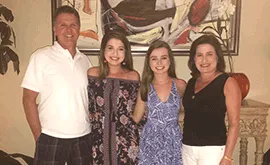 Hi, My name is Lesa. I started out as a patient and was thrilled to join the staff of Smith Chiropractic in 2018. I love meeting the patients and seeing them achieve their health goals. It is truly a pleasure to work in such a positive environment, surrounded by such caring and talented professionals.
My husband, Steve, and I live in Chesterfield and have two daughters and one very spoiled Shih Tzu. When I'm not working at Smith Chiropractic, I enjoy crafting, hiking, traveling, and spending time with family and friends.