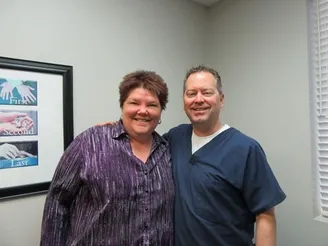 I was 2 weeks away from back surgery for a herniated disc and panicked because I had been in pain for more than 6 months! I felt like I was in the worst physical shape I had ever been because it even hurt to walk. I had done physical therapy and saw a pain specialist, but just couldn't get relief. My brother encouraged me to see Dr. Smith before I had the surgery. At that point I thought what do I have to lose? After one week, I no longer needed a cane to walk! Within two weeks of treatment, I knew I was cancelling my surgery. I can't believe what a difference Dr. Smith has made. The worst part was having to admit to my younger brother that he was right when he said: "Dr. Smith is his name and fixing backs is his game".
- Sally Adams

---
I have been dealing with migraine headaches for over 25 years. I have tried everything imaginable to help with the pain. Toward the end of 2016, the headaches became unbearable. It was suggested to me to try a Chiropractor. Dr. Smith was recommended by 2 different people, so I gave him a try. I went on a regular basis for a month and now go monthly for preventive care. I can say that my headaches are tremendously better. Where I used to suffer daily headaches that sometimes lasted for weeks, I now have mild headaches on occasion, and my severe ones are down to maybe 1-2 a month but can be managed by meds. If you are a headache sufferer, I highly recommend Dr. Smith. He has been my saving grace.
- Christy Hughes
---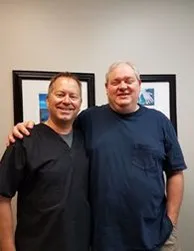 I am a convert!

For well over 15 years I suffered with chronic lower back pain. A friend of mine had success with chiropractic care and recommended I try it. Coincidently at the same time, my wife and daughters were experiencing aches and pains of their own, so I mentioned the chiropractic option and they jumped on it. Within weeks they were 'sold' on the chiropractic approach and to this day continue to see Doc Smith.
Unfortunately it took me a bit longer to 'buy in' to treatment. Finally, after a particularly lengthy and painful period, I decided it was time I take the leap and try chiropractic care. In hindsight, it seems foolish I did not act sooner! My lower back feels GREAT and has since I began seeing Doc Smith 5 years ago. I am currently at the preventative level of care and see Doc quarterly for adjustments to stay on track.
In addition, I have come to know the Smith Chiropractic Team Members and appreciate the way they provide care to their patients. They are personable, friendly and have a sincere interest in your well being.
- Tom Jamski
---
My achilles tendinitis has greatly improved thanks to Dr. John Smith and his amazing care team. I was struggling to even walk at my first appointment. Since then, I am more mobile during my daily activities and more confident to get back to living life before my injury. Dr. Smith and his team are knowledgeable, experienced and up to date on the latest medical advances. I look forward to my visits because they are always compassionate and respectful to my health needs. I highly recommend Dr. Smith and his team and appreciate them getting me on the road to recovery.
- Kara Shannon
---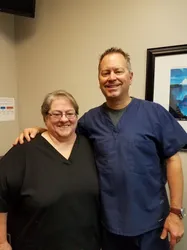 I was born with a birth defect in my lower back, have neck issues and was involved in a car accident. After working on my back for 8-12 weeks, I was much better and now only have to come in for occasional maintenance. Thank you so much!
- Myra Davis

---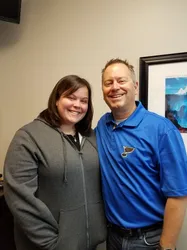 Smith Chiropractic has worked wonders for my back and neck! Dr. Smith and his staff are all extremely friendly, accommodating and full of helpful answers. I have, and will continue to recommend them to all of my family and friends.
- Alisha Merton

---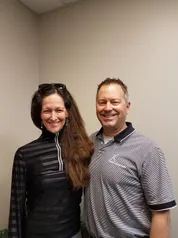 I had chronic neck pain due to herniated discs/degenerative arthritis. My life is beginning again. After just 7 adjustments the pain has diminished and freedom in my neck, shoulders and arms is taking the place of stiffness and pain. Dr. Smith is intuitive and extremely gifted in his profession. I am very happy to have found him.
- Joy Baker

---
If you have to hurt, this is the place to come to get better. Great skills and good people.
- Lee Peeler

---
I was at the office for a normal maintenance adjustment when Dr. Smith asked about the elbow strap I was wearing. "My tennis elbow" I said, and he said I can fix it! I had been dealing with this for 3 1/2 months and within 3 weeks I was pain free!! Magic!!
- Terry Bader

---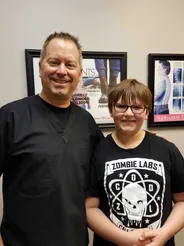 Smith Chiropractic is my only choice for when I have back pain, or any pain at all. The first time I came, I was afraid it was going to hurt, but found out quickly if you don't tense up, it doesn't hurt! After getting an adjustment I get something that I see as a reward--it feels like a massage; it is a rolling table.
- Hunter Henry